Kab Driver : Hank Bewlington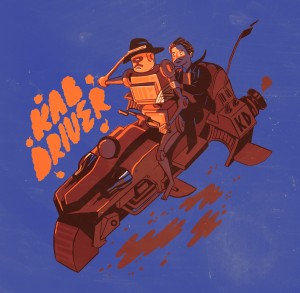 The second release on Reset Industries comes courtesy of label co-founder Kab Driver, who brings his musical dexterity and melodic flair to bear on a couple of lively, futuristic funk tracks.
The playfulness that characterised his well-received debut LP on Airflex labs is in full effect once more on 'Hank Bewlington'- a highly original concoction which deploys an array of analog synth textures and infectious lead hooks over skittering footwork-style rhythms and sub bass swells.
'Wesley Slipes' leads off on a wistful piano and bass guitar hook, before dropping into another smart, footwork-style rhythm. Polysix arpeggios and a range of delicate synth touches combine over syncopated drum patterns, which build in intensity until the track breaks down around the halfway mark into some sweet chopped variations on the central piano riff.
Rounding things off, up-and-coming garage fanatic REAL gives Hank Bewlington a jacking house makeover, foregrounding the main melody over a satisfyingly deep, sub-led groove.
Buy here!