Kab Driver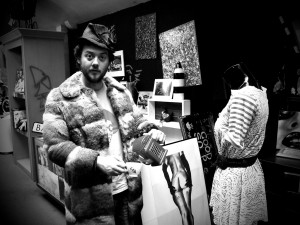 Kab Driver – real name David Baxter – is a Belfast-based musician, producer and sound designer, who has been a mainstay at the heart of the city's underground electronic scene for many years. Previously, he has released under the aliases Filaria (Bug Klinik) and Kinnego Flux (Kinnego records) and has contributed to multiple releases by Planet Mu's Boxcutter.
2012 saw the release of his self-titled debut LP on French label Airflex Labs, which was warmly received across the board, earning plaudits from many, including resident advisor, who described it as "sophisticated, intelligent and a lot of fun."
On new single 'Hank Bewlington', Kab Driver welds the hook-laden arrangements and elastic funk grooves of his debut album onto a more experimental, footwork-style framework, to thrilling effect.